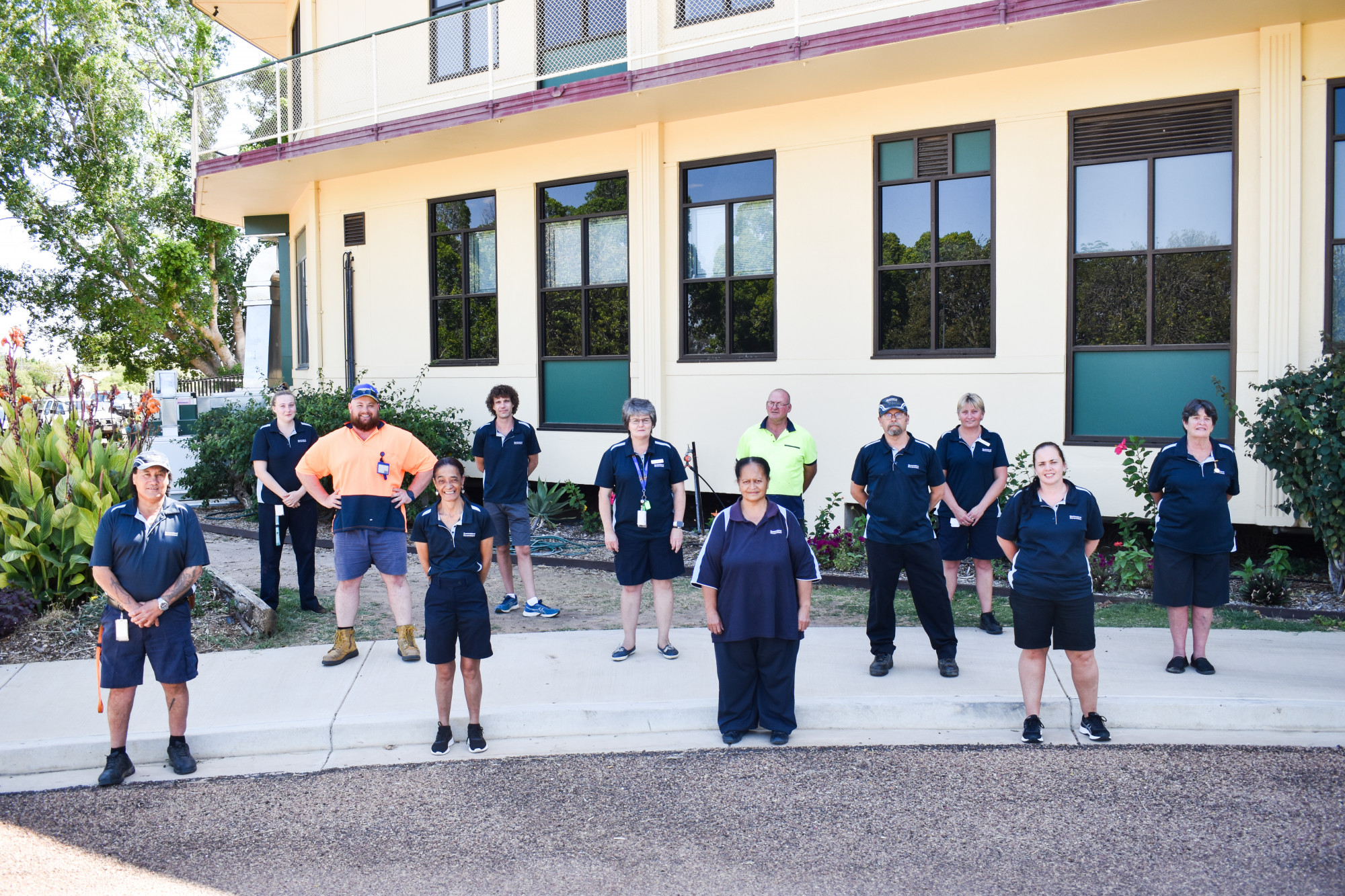 The annual awards are designed topromote and recognise the contributions made by health service staff throughoutQueensland.
Those eligible for the awardsinclude hospital orderlies, cleaners, kitchen, grounds and laundry staff whosupport patients, and work hand-in-hand with clinicians to provide the besthealth service possible.
"It's great to see the LongreachHospital team's hard work and dedication to our facility and the widercommunity recognised with this award," Central West Hospital and Health ServiceGeneral Manager Acute Health Services Craig Carey said.
"Our operational support staff are invaluable members of our healthcare team. They assist patients to get to where they need to go either by bed, trolley or wheelchair.
"They also perform regular cleaning and manual duties, using the correct equipment efficiently and safely to ensure high-quality patient care.
"Our team members work hard to ensure patient-centred care, with the facility's cleanliness being maintained and high-quality meals attracting compliments from visiting services and patients.
"The quality of patient linen is also outstanding, and the hospital grounds are colourful and inviting for patients and visitors to enjoy."
"A smile and a friendly face provides great support to patients and colleagues."
Mr Carey said the Operational Services team members had gone above and beyond the call of duty during the current pandemic.
"The team is incredibly responsive and they are always willing to assist others,'' he said. "They fully deserve this award and recognition."