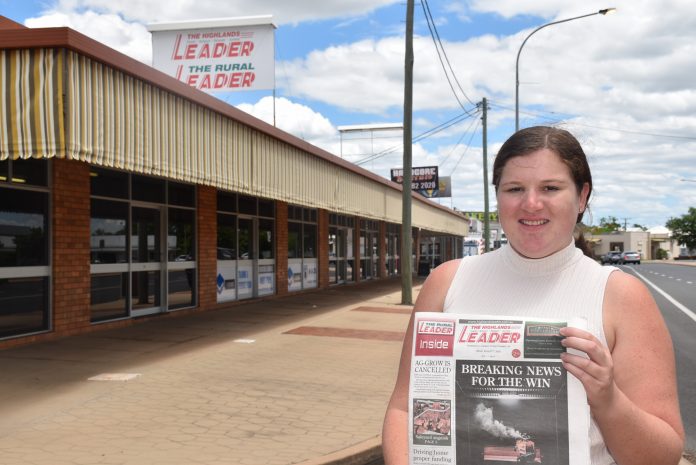 A FORMER editor has returned to Central Queensland to lead its local newspapers into the new year.
The Longreach Printing Company welcomed back former Highlands Leader editor Morgan Burley this month, where she is now the new group editor for the company's publications, The Highlands Leader, The Longreach Leader and The Callide Dawson Leader.
"I'm really excited to be back in the region and reconnect with the communities that welcomed me all those months ago," she said.
"This is a beautiful district, and I'm thrilled to be able to work with the community again and publish a weekly paper the region can be proud of."
Morgan was an integral part of the Highland's conception in mid-2020, when she was first employed as the senior journalist, before being promoted to editor in the newspaper's third week.
"It's fair to say that 2020 was a difficult year for everyone, but the Longreach Printing Company is focusing onwards and upwards – aiming to make 2021 the best we can," Morgan said.
"We are a community-minded publication, and we're here for you. This is your local paper, and we want it to be about your district, not areas that are eight hours away.
"This year, the community can expect representatives of its papers to be out in the towns, speaking with locals, and bringing you the stories that you want to hear in a well-balanced and objective manner."
If you have a story idea, photos or letters to the editor, get in contact with Morgan at editorHL@newsleader.com.au, or contact the Highlands Leader office on 4984 9023.