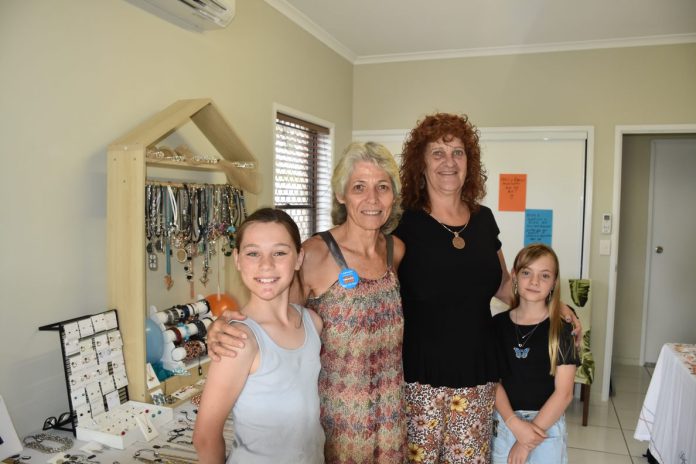 LOCAL women raised funds for a good cause last weekend with a sparkling event that showcased the best of Australian accessories.
Kerry Anderson and Liane Neale hosted their Bubbles and Bling Shave for a Cure fundraiser on Sunday, inviting local jewelry enthusiasts to come along and put their money towards a bigger cause.
Kerry Anderson said it was a "really lovely afternoon".
"We ended up getting $60 towards the fundraiser," Mrs Anderson said.
"Not too many people came but it was still a very nice afternoon and every bit counts.
"Liane did a great job, and the jewelry was beautiful, so a big thanks must go out to her for putting on the event.
"The Blackwater North State School team have also raised close to $14,000 and have done an amazing job."
Liane Neale is a local independent distributor of Fifth Avenue Collection Jewellery and hosts events in her home showroom.
Ms Neale said "Kerry did really well in the lead up to the event".
"It was a lovely time for everyone that came," she said.
"Everyone had a glass of champagne and enjoyed the sparkles.
"The jewellery I donated to Kerry was close to $1000 in sales.
"Thank you to everyone for their support throughout this fundraiser."
Over the next few days, Mrs Anderson will be selling the remaining raffle tickets on the Capricorn Highway near the Blackwater News Agency.
On Friday night, Mrs Anderson will also be unveiling her shaved head and will be drawing the raffle at the Emerald Golf Club at 6:30pm.
If you wish to donate, please visit worldsgreatestshave.com and donate to Blackwater North State School.