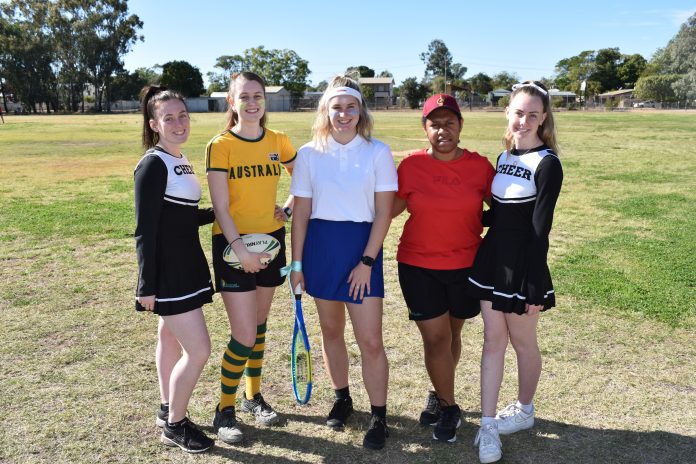 FOUR houses battled it out for top sports honours on the field during Emerald State High School's athletics carnival this week.
Garnet, Zircon and Sapphire were unable to stop Topaz from conquering the field, with 1899 points.
Garnet was second with 1564 points, followed closely by Zircon on 1282 and Sapphire on 851 points.
Health and physical education/Japanese department head Debbie Cognet said students and staff had a successful day.
Year Level Male Female
Year 7 Leo Name withheld
Year 8 Ian Lacey
Year 9 Tommy Amelia
Year 10 Lenard Cora
Year 11 Kaden Olivia
Year 12 Brady Bridget and Jessica
Pick up a copy of this week''s Highlands Leader for the full story.