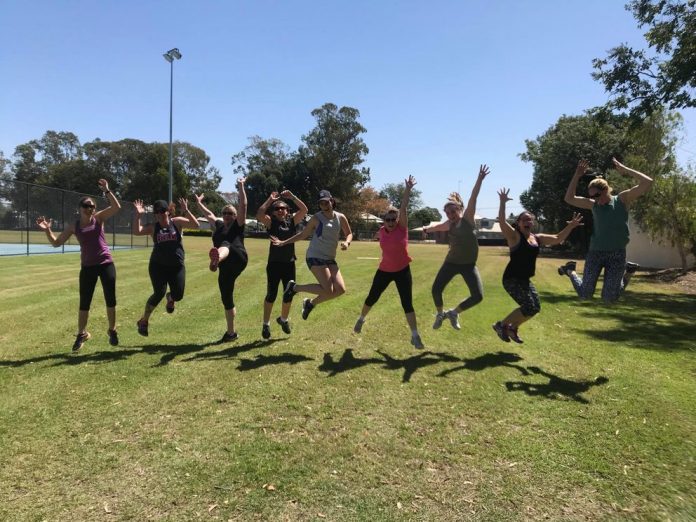 CENTRAL Highlands residents are being encouraged to become proactive about their health with the launch of council's Healthy Active Highlanders program.
The program is a 12-week initiative that coordinates various health and fitness activities across the region, provided free for the duration of the campaign.
The program begins on March 1 and includes classes in Emerald, Blackwater, Springsure, Capella, Rolleston and Sapphire.
Little Gem Yoga facilitator Kelly Corbishley said she was enthusiastic about participating in the program.
"I'll be offering yoga and mindfulness, outdoors in nature where we take the time to reconnect," she said.
"My yoga style is Vinyasa, which is easy to follow, with plenty of instructions and made suitable for any level of experience.
"Opportunities like this are all about creating community within the wider community."
Flex PT and Fitness Personal Trainer Tara Perry said this was her first year participating in the program.
"My class is a High Intensity Interval Training (HIIT) class," she said.
"Typically, my sessions will have the heart rate up and the calories burning. The sessions will be challenging, but fun.
"I love a tough workout, but rest assured all of my classes can be modified to suit all fitness abilities."
Central Highlands Regional Council Mayor Kerry Hayes said it was great to provide the program again after the barriers the social distancing rules caused by the COVID-19 pandemic created.
"Healthy Active Highlanders has been running in some shape or form for a few years now and it is always very popular," he said.
"The program was designed to provide enjoyable, accessible and affordable activities for residents of all ages and stages.
"You might have never done a day of exercise in your life, or maybe you're a gym junkie looking to try something new.
"Whatever your situation, this program is all about giving it a go in a fun, no frills, no obligation environment."
Mrs Perry said the program offered the Central Highlands community more than just a chance to kick-start their fitness.
"I think a program like this can bring people together in the community that have otherwise been hesitant to start or re-start their health and fitness journey," she said.
"Health and fitness is not all about weight loss or gaining muscle.
"It's also about confidence, self-esteem, stress relief, mental health and wellbeing, and achieving some personal goals no matter how big or small.
"I think it's a great initiative and if I can encourage just one person to continue to be a healthier, happier, more active version of themselves then I call that a win."
No sign up is required for the events.
Participants need only bring a water bottle and towel and wear comfortable clothing and sensible foot.
For more information on the program visit www.centralhighlands.qld.gov.au.