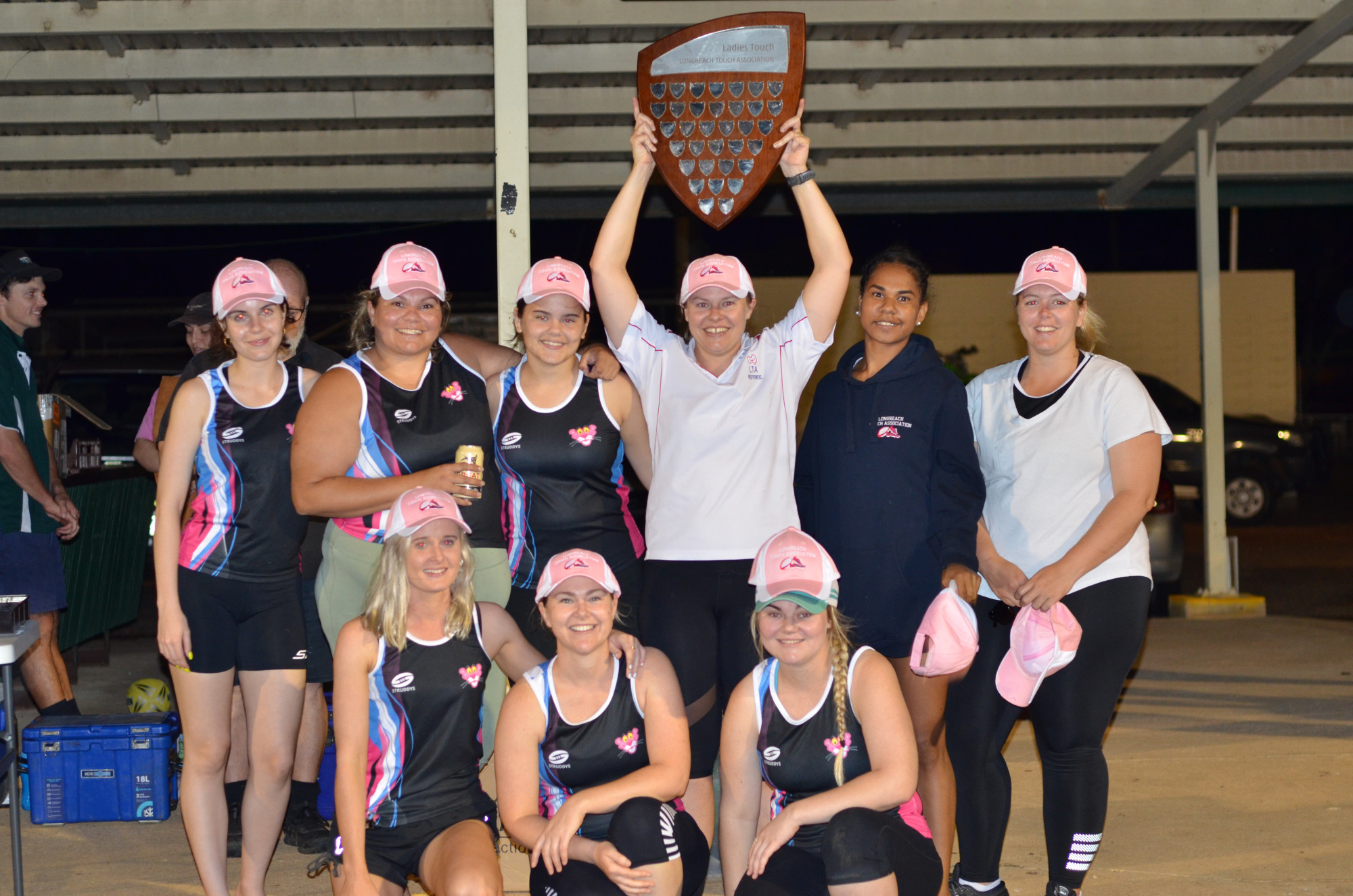 Michael R Williams
THE 2021 LONGREACH Touch Season wrapped up Sunday night, after a successful seasonthat saw a competition of five women's teams, an increase in recent years,and another fruitful Men's competition.
Club President Courtney Horan said it was exciting to see five women's teams, a number they haven't seen in years.
"[It provided] more competition and more games for each women's side," she said.
"Mixed is always a great season due to the number of teams where both men andwomen can join forces.
"So, to see all the girls in town come out and play again was very beneficialto the competition."
This year also saw a larger interestfrom junior players.
Ms Horan said the committee had worked hard all year to make the junior competitionmore "official".
"[We] put a round offinal games for them prior to our senior final matches [on Sunday night]," shesaid.
"Having great coaches like Ben Palmer and Trent Lucas has really helped thekids improve in their skills which ultimately lets them really enjoy the sportand get something out of it.
"In a small town, it can be harder to field full teams so having the kidsvolunteer to play amongst all ages and keeping the teams mixed meant largernumbers could participate."
Ms Horan said Touch Football had become an increasingly enticing option forjunior players.
"I think the main driver of kids showing up isparents being there to support and be willing to take their kids to everytraining and become registered players," she said.
"So we do appreciate their efforts from both families who live in town, andthose who reside out of town."
"I think the best thing about touch football is ithas many of the same aspects that rugby league or union have, but it isn't asphysical without the contact element."
Ms Horan believes there are a number of benefits of touch football for developingbodies.
"It allows kids to build the same skills these sports require, which is greatfor not just rugby league but other sports too," she said.
"Our coaches focus on hand-eye coordination, passing, catching, attackingdrills, and defensive drills which correlate with rugby league.
"I also think touch football is a very simple game, six-a-side, six touches, passbackward, dump the ball, and run straight.
"So, generally speaking, most kids can understand pretty quickly what the gameinvolves and can pick up the skills really fast."
Next year, the Longreach Touch Football Committee aims to kick off with a bang.
"We will conduct an AGM mid-Marchand we invite any locals to come along to hear what we have in store," MsHorand said.
"We also would like to extend an invitation to anyone who would like to jointhe committee, we would love to make space for some more volunteers and keepmaking Longreach Touch Football an enjoyable and competitive social competition.
"A big thank you to the 2021 committee for alltheir hard work.
"Thank you to the parents of junior members; thanksto seniors for showing up each week to play and conduct volunteer duties."
.