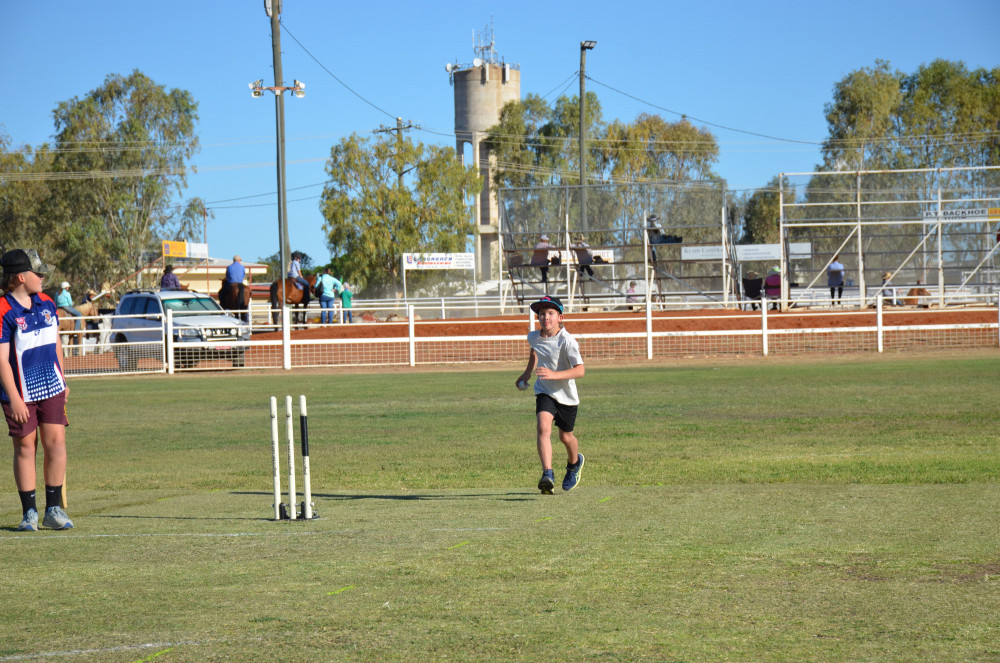 Michael R Williams
IS THERE a way we can bring back indoor cricket to Longreach?
Local James Walker, with the support of the Longreach Cricket Club, is hoping to do just that.
Mr Walker said he was enthusiastic to find a way to bring back indoor cricket after discovering that there were nets in storage at the back of the Youth Centre.
"I remember growing up there was always indoor cricket competitions going on in town," he said.
"I never attended them or watched any games, but I remember how popular it was.
"So, when I started playing cricket a couple of years ago, I asked a few questions about indoor cricket because our cricket team plays during the summer — and I thought we could potentially play during winter if we had an indoor cricket center."
Mr Walker went on to inquire about how to start indoor cricket started when he found the now thirty-year-old nets were in pristine condition.
"We decided to string them up out here to get the dimensions, which they are 10 metres by 25 metres," he said.
"We've got a guy in town who can do fishnet repairs, and while there's nothing to repair at the moment if anything happens, we've got the skills to do that.
"So, we're working with RESQ+ and other community organisations to get it up and going, including the council."
Mr Walker said his campaign had kicked up a lot of buzz and conversations about how popular the sport had been.
"Pretty much every business in town had a team," he said.
"There was a lot of people playing from out of town, and while the population might have gone down a little bit now and it might not be what it used to be, there is extreme interest to get it back up."
Mr Walker said it wasn't just about the current lot of cricket players, and he would like to see mixed teams.
"If we could set something up, it won't only be indoor cricket, but we could have indoor soccer for juniors," he said.
"The high schoolers are also saying they are looking for things to do so that 12-16-year-old age bracket it would be great for more team sports for them to participate with adults."
Mr Walker said the major roadblock was in finding the correct facility to hold these events.
"We're just looking for people that are interested to kicked back on to join our Facebook page, Longreach Indoor Cricket," he said.
"Anyone who can think of a venue, please get in contact [through the page]."
Mr Walker currently has his eyes set on the Wool Pavilion at the Longreach Showgrounds.
"It would be the perfect location, if we could just make the stands retractable," he said.
Indoor cricket used to be held in the PFD shed when the event was played in the 80s.
"That building was actually purposely built for indoor cricket," Mr Walker said.
"It was built by three gentlemen in Longreach, and that's where it was held, and it was incredibly popular.
"Some people said they played cricket seven nights a week and it was well attended.
"There was something like 30 teams, some people had their first date going to the indoor cricket."