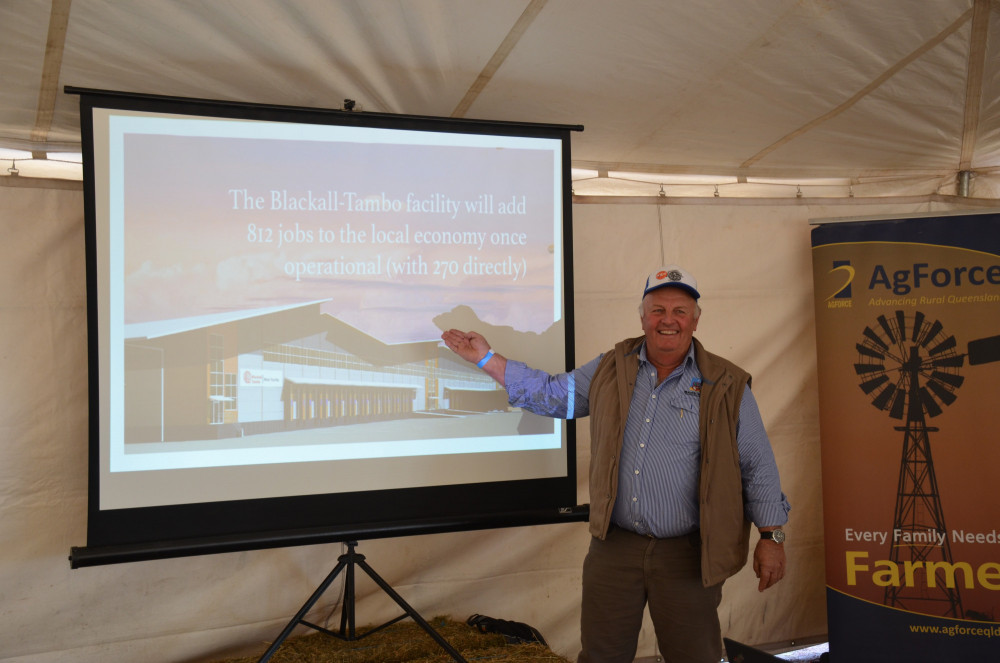 Michael R Williams
BLACKALL Regional Council Mayor Andrew Martin announced the new Blackall Woolscour project had officially finalised the Pro Tam Board and is now looking for seed capitalists.
"That's up to whoever has the chequebook as to how much they put in it," he said.
"The notion behind that seed capital is to not only tick all the boxes [that we have done so far], but to tick all the other boxes, like development applications and water licenses and environmental licenses.
"We need some funding, and we'd like the local industry to actually help us fund that, so when we get to the big one, we can say to the corporate world, 'we have an extraordinary amount of backing from local industry'."
The Pro Tam Board is chaired by John Abbott who is currently the chancellor of CQ University.
Mr Martin said he has an impressive history of project management and manufacturing.
"He knows a bit about the corporate world, and he knows a lot about engineering," he said.
"The other director is a local producer, Dr Bill Glasson who is a famous producer around Western Queensland.
"Billy's very keen on this idea."
The secretary of the company is Tony Walsh, and on the board is Mac Drysdale, a former Wool Corporation Chairman.
Mr Martin said he hoped funding would come from the corporate world.
"But, if we need to get some momentum behind us, this is an absolutely perfect target for NAIF (North Australian Infrastructure Fund)," he said.
"We are in the North Australia Infrastructure area; those things give a great deal of confidence to the corporate world particularly when it comes to confidence of supply.
"If our off-take agreement people are confident that it has adequate funding then they are going much more [likely to support us.
"We're trying to keep this as local as possible — and it is, and as industry-driven as possible, and it is.
"We need support from every single corner of the wool industry."