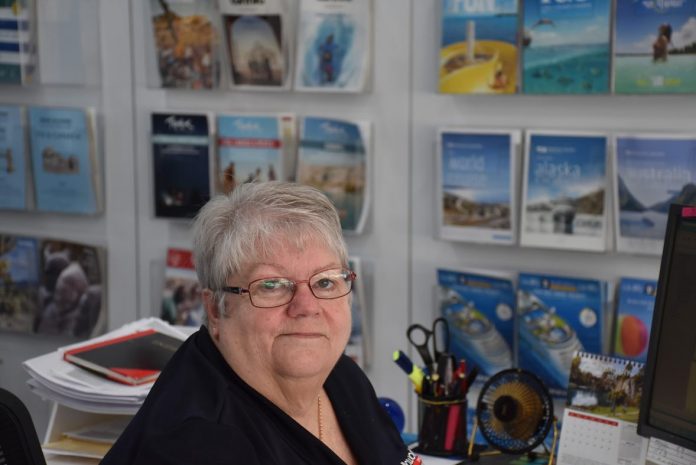 EMERALD travel agencies are struggling as sixty per cent of the tourism industry faces possible collapse unless the Federal Government extends its support beyond March.
Tom Manwaring, chair of the Australian Federation of Travel Agents (AFTA), told media outlets the industry was in crisis.
"It will decimate the industry if there''s no further support after April 1," he said.
"We estimate the collapse could be as high as 60 per cent."
A new campaign called #SaveTheTravelIndustry has included a petition – signed by 15,000 supporters – on change.org calling for JobKeeper to be extended after it officially ends in March.
Johanna Maguire from the Hello World travel agency in Emerald said she hoped the government would do something to assist the travel industry because they chose to keep borders closed.
"We are taking the situation stage by stage, one day at a time because we're determined to keep operating but there is a lot of uncertainty," Mrs Maguire said.
She has been working at the travel agency since 1977 and has a deep commitment to the business and her clients.
Her husband's family started the agency under the name Emerald Travel Centre, before the name was subsequently changed to Harvey World in 1991 and then to Hello World several years ago.
But she, like others in the industry, has endured a tough and heartbreaking year.
"We've paid out more in refunds than we've received in bookings since COVID-19 started, with our balances currently in the negative.
"However, hundreds of thousands of dollars are still owed to our clients as we wait for refunds from hotels, cruises and airlines.
"At this stage because we don't know when international travel – which makes up 90 per cent of the business – will resume and when various borders will open, we're focusing on domestic travel."
Mrs Maguire has been forced to cut staff hours, and business operating hours from 9am to 3pm.
But the need for travel agents has risen under the current circumstances.
Before the pandemic, three out of four Australians utilised the services of a travel agency.
"Many travellers have been waiting months for refunds from various travel industry related businesses or they have been given credits which they have to use by the end of a certain time to destinations they may no longer wish to visit in the future," she said.
"Trying to sort these problems out on their own has become increasingly difficult.
"Many people don't want to spend hours on the phone to airlines to make changes."
Tourism Minister Dan Tehan suggested the possibility of continued support for the industry, explaining he would continue to consult and work with the tourism sector across Australia.
"It's worrying to think what could happen to some clients' funds and credits if tourism businesses were forced to close because of no further government support," Mrs Maguire said.
To view the online #SaveTheTravelIndustry petition, visit www.change.org.